In June, 1980 Mamma Assunta Ristorante opened its doors in Westchester County, New York. Nestled in the village of Tuckahoe the restaurant transports you to experience what people of Italy are really eating. Its classic Italian menu travels through many regions of Italy but concentrates on home cooked Abruzzese and Neapolitan cuisine. Family owned and operated for almost 40 years, Mamma Assunta's menu is created by owners Elio and Angelo Di Rosa and is a reflection of their childhood and the comfort foods they experienced growing up in Central Italy. Mamma Assunta Ristorante specializes in homemade pastas and specialty dishes such as Osso Buco, Cannelloni, and Trippa, all prepared with only the finest ingredients. Among its many specialties Mamma Assunta Ristorante offers creative specials and fresh fish daily. In addition to its varied menu, the restaurant offers a large selection of wines.
Spiedino Abruzzese
Fried peasant bread stuffed with mozzarella topped with anchovy-caper sauce.
Special Antipasto Della Casa (for two)
Chef Elio's assorted hot and cold house specialties.
Pizza Personale
Topped with sausage and goat cheese.
Gnocchi Della Casa
House-made potato dumplings, fresh ricotta, savory pork & beef ragu.
Canelloni Alla Genovese
House made pasta filled with ground beef, pork, veal, spinach, nutmeg and pink cream sauce.
Paglia E Fieno
White and green flat long pasta, cream, peas, proscuitto and mushrooms.
Vitello Mamma Mia
Veal cutlet topped with proscuitto, fresh tomato, mozzarella, light tomato sauce, served with linguini marinara.
Brodetto Del Pescatore
Hearty fish and shellfish stew, light tomato broth, served over rigatoni.
Costoletta Di Maiale
Grilled center-cut pork chops, vinegar peppers, served with string beans and roasted potatoes.
Pollo Tre Funghi
Chicken breast, portobella, porcini and button mushrooms in a sherry wine sauce served with zucchini sticks and roasted potatoes.
Lasagna Rustica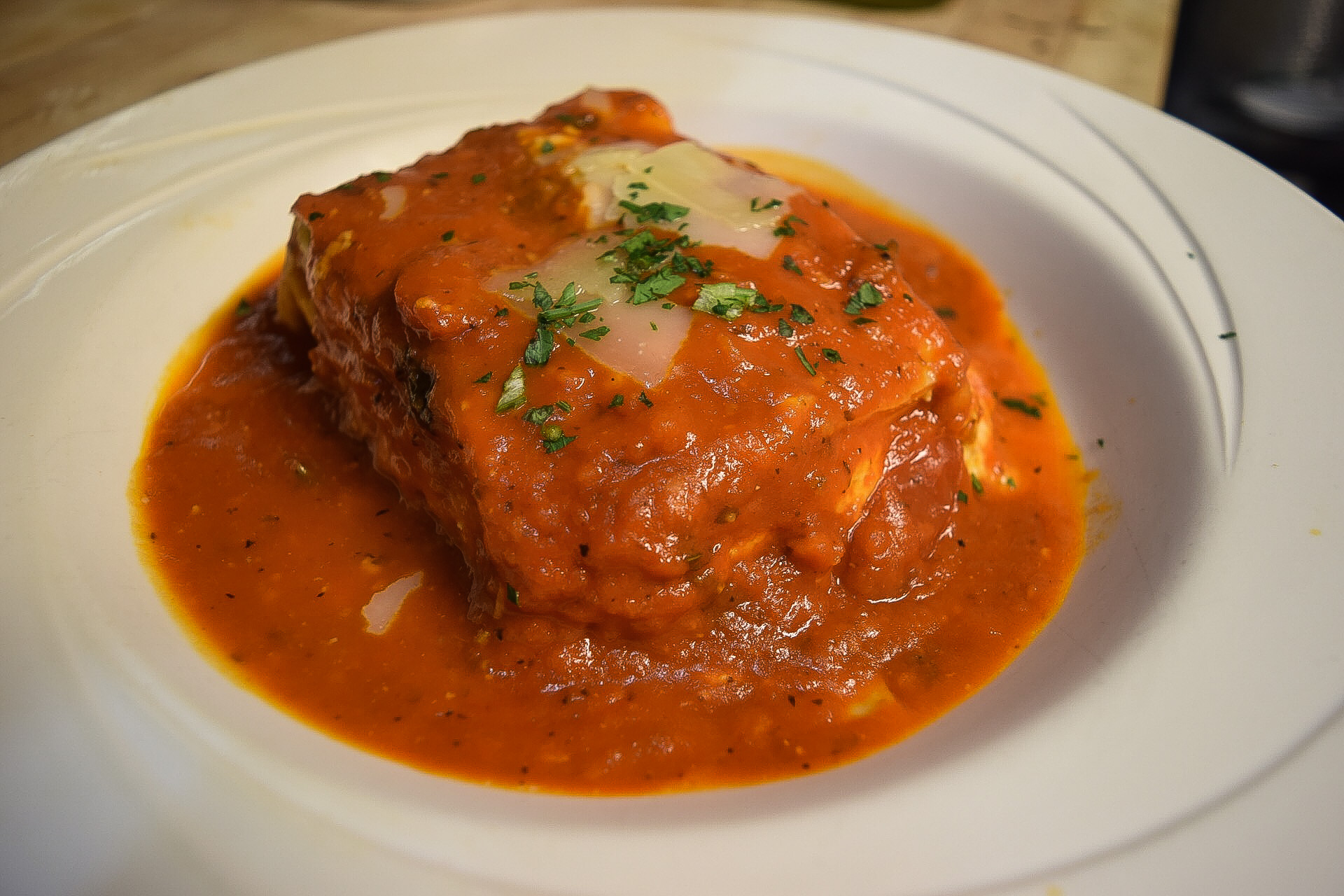 Dolce di Giorni
Canelloni Alla Genovese
Location
20 Columbus Avenue
Tuckahoe, NY 10707
Hours
Mon – Thu, 5pm – 10 pm
Fri – Sat, 5pm – 11 pm
Sun, 3pm-9pm
Closed Tuesdays
Contact
(914) 961-8142
mammaassuntaristorante@gmail.com
To Make a Reservation Please Call Us During Business Hours at (914) 961-8142.